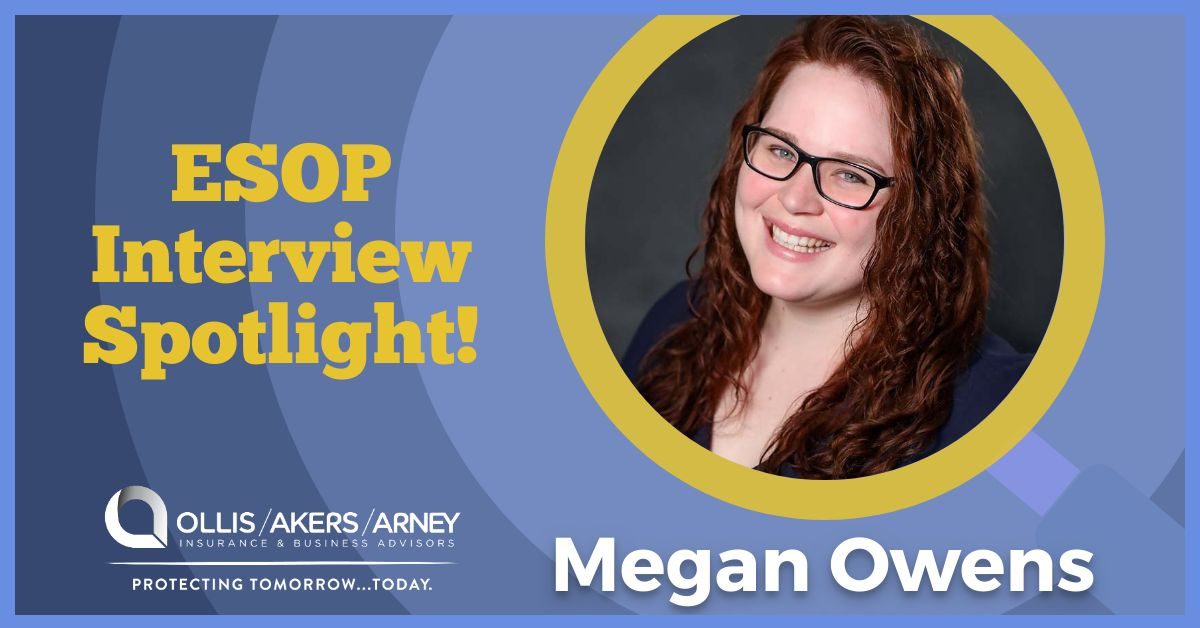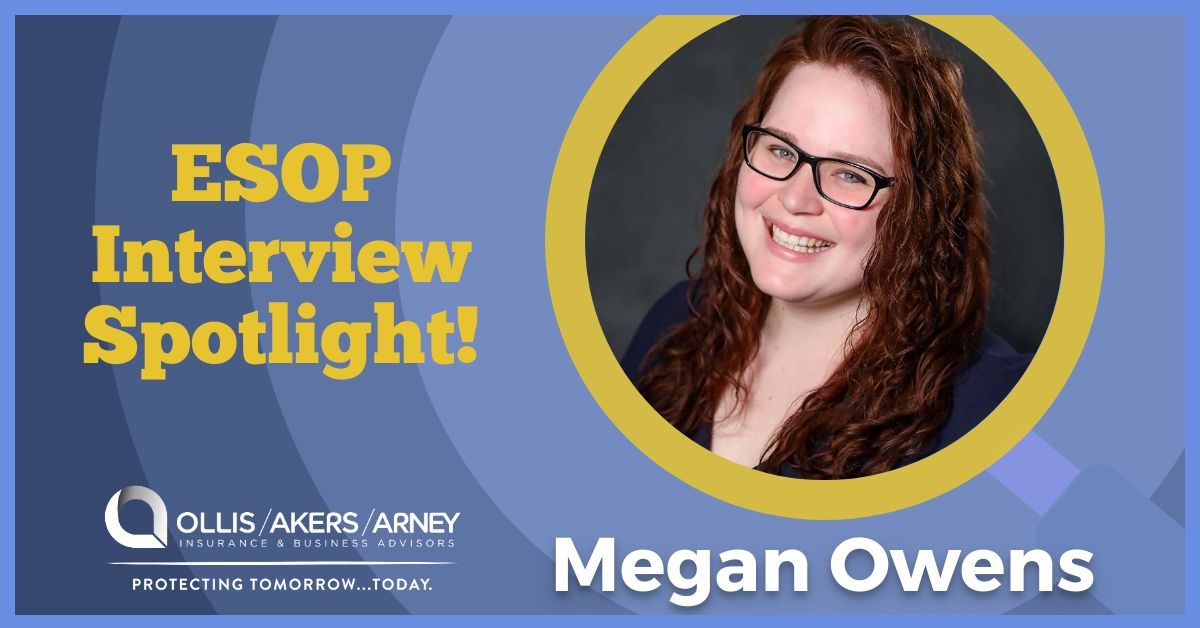 1. What is something you appreciate about the ESOP that you weren't aware of when first joining (such as a perk, a perspective, etc.)?
Frankly, I was very unfamiliar with what the ESOP was or how it worked.  I also did not realize what a unique opportunity it is to be part of an employee-owned company.    At the end of the day, our company is investing in our people with real, bottom-line profits.  To watch my personal statement grow year over year knowing I have not contributed a dime is truly amazing.
2. How does being part of an ESOP effect your daily work perspective? 
We are here to take care of our clients.  By proving the best customer service possible, I know that I am building those relationships that continue to grow our company as well as our ESOP.  The ESOP also helps create a more cohesive team culture for the whole organization.
3. What would you tell a friend about being in an ESOP?
Anything they ask! 😊 I love to brag on our company every chance I get.   I love sharing how the company contributes to my shares each year.   Friends always seem a bit shocked when I share the current balance as well as projected potential for the next 30+ years.  I remind them the balance on my statement is strictly based on company profits and $0 from my paycheck.   Such an awesome feeling.