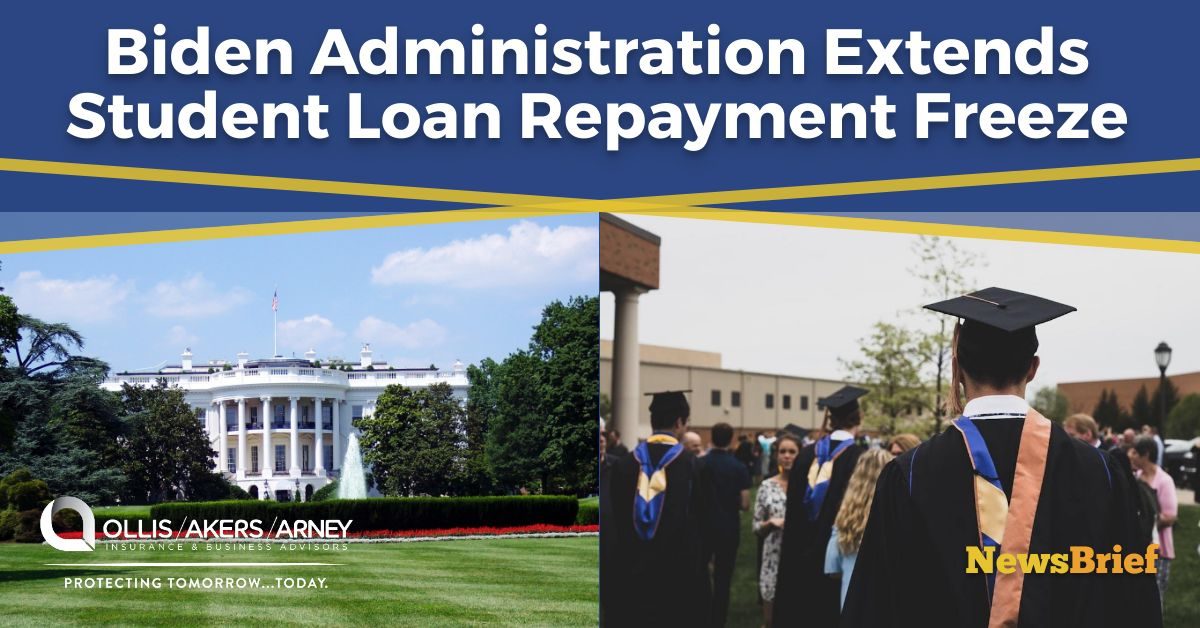 On Nov. 22, 2022, the Biden administration announced it would extend the repayment freeze on federal student loans while its debt relief plan remains blocked in the courts. The loan payment pause is now extended until after June or when the administration is able to move forward with its plan. Federal student loan payments were scheduled to resume in January. The administration's announcement comes in response to a recent ruling from the 8th U.S. Circuit Court of Appeals that imposed a nationwide injunction on the debt forgiveness plan.
According to the U.S. Department of Education (DOE), the repayment freeze will be extended until 60 days after the Biden administration is allowed to implement its debt relief plan and litigation has concluded. If the department is unable to move forward with the relief or litigation is not concluded by June 30, 2023, federal student loan repayments will restart 60 days later. The extension coincides with the end of the U.S. Supreme Court's current session. This is the eighth time the DOE has extended its pandemic-era relief policy regarding student loan payments.
While the department is not currently accepting applications for debt relief, it has received approximately 26 million applications to date. Last week, approximately 16 million borrowers who had applied for the student loan forgiveness program received letters from the DOE stating they had been approved for debt relief. The letters informed approved borrowers that lawsuits had blocked the department's ability to discharge their debt at present.
What's Next?
Last week, the Biden administration asked the Supreme Court to allow the debt relief plan to become effective while the issue plays out in the courts. The Supreme Court has yet to rule on this request.
Due to legal challenges, the timing of any debt relief remains uncertain. Borrowers are encouraged to stay updated by visiting the DOE's website and sign up to receive email and text updates for the latest information.
We will keep you apprised of any notable updates from the current administration.
The content of this News Brief is of general interest and is not intended to apply to specific circumstances. It should not be regarded as legal advice and not be relied upon as such. In relation to any particular problem which they may have, readers are advised to seek specific advice. © 2022 Zywave, Inc. All rights reserved